CHF 26.20 per bag
Unique coffee used in the 2023 World Barista Championship by Jack Simpson from Australia, who came third in the world. 
This is a truly unique coffee. It has very low acidity and enormous body, especially in the espresso. In the filter, this translates into many layers and great complexity, while retaining that red fruit profile - strawberry, raspberry, cherry.
It has a good dose of "process" flavor, which manifests itself in dark spices like vanilla, clove and cardamom. Finally, it hints at a few layers of something bright and floral, like lemon zest or lavender.
This coffee is a rare variety about which not much is actually known. It would appear to be related to the Ethiopian hereditary variety, but some think it's simply a colloquial local expression for pacamara. What is certain is that the name ombligon derives from the grain's elongated shape and a navel-shaped nodule at its base.
.
Recommended preparation methods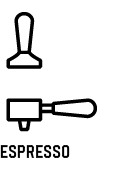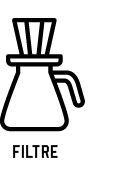 .
Additional information
Origin: Colombia
Variety: Ombligon
Region : Huila
Altitude: 1750 m
Treatment: Natural thermal shock
Roasting: Light
Traceability: El Diviso, Nestor Lasso
Cupping Score : 87
Packaging: Out of respect for the environment, we have chosen compostable bags