Coffee is more than just a dose of caffeine.
Enjoy a deliciously flavored coffee between daily tasks, appreciate the moment and rest your mind.
Our desire to pass on a less stressful, less anxious lifestyle is felt in our cups. Drinking a Brew Society coffee is not only contributing to a more ethical world, but it is also enjoying the pleasure of taking your taste buds on a journey with exceptional coffees.
We know that the quality of a coffee depends largely on the quality of the beans used. That's why we strive to find the best possible coffee bean producers. That's why we are constantly on the lookout for the highest quality beans, grown in an ecologically responsible and ethical manner.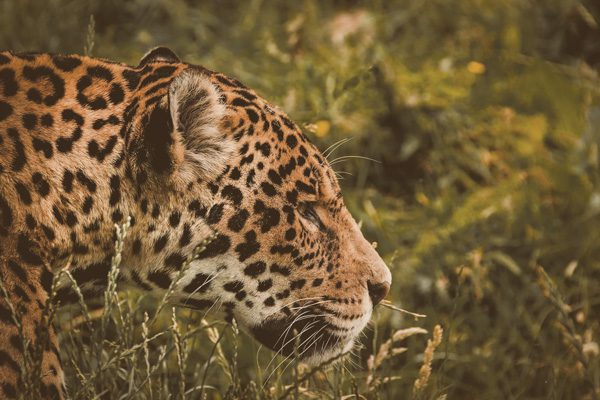 At the service of sustainability
Choosing Brew Society also means opting for more sustainable consumption.
This orientation is manifested through the choice of our coffees, the way they are grown and harvested, but also in the choice of our packaging, compostable or recyclable depending on the product.
Our range of Community Coffee, offer you the opportunity to contribute to various humanitarian and environmental projects. See the current projects.
By carefully selecting our coffee growers, we pride ourselves on being able to offer you high-quality coffees that have been grown responsibly and ethically, and we look forward to introducing you to new flavors and origins.
A transmission of knowledge
IN DIRECT CONTACT WITH YOU
Our baristas and roasters are above all passionate about coffee. They are here to share their knowledge of the different origins and roasting methods with our customers. They are always happy to discuss the unique characteristics of each coffee and recommend the one that will best suit each person's taste.
We know that the world of coffee can be intimidating for some. That's why our baristas and roasters are here to guide you and answer all your questions. Whether you're looking for a full-bodied or fruity coffee, an espresso or a latte, they'll be happy to help you find what's best for you.
Our barista-brewers are proud to share their love of coffee with our customers. Don't hesitate to ask them for advice the next time you visit - they'll be happy to help you discover new flavors and new ways to enjoy your coffee.
When you enjoy a Brew Society coffee, you are trusting baristas who are committed to the exceptional taste of their coffees.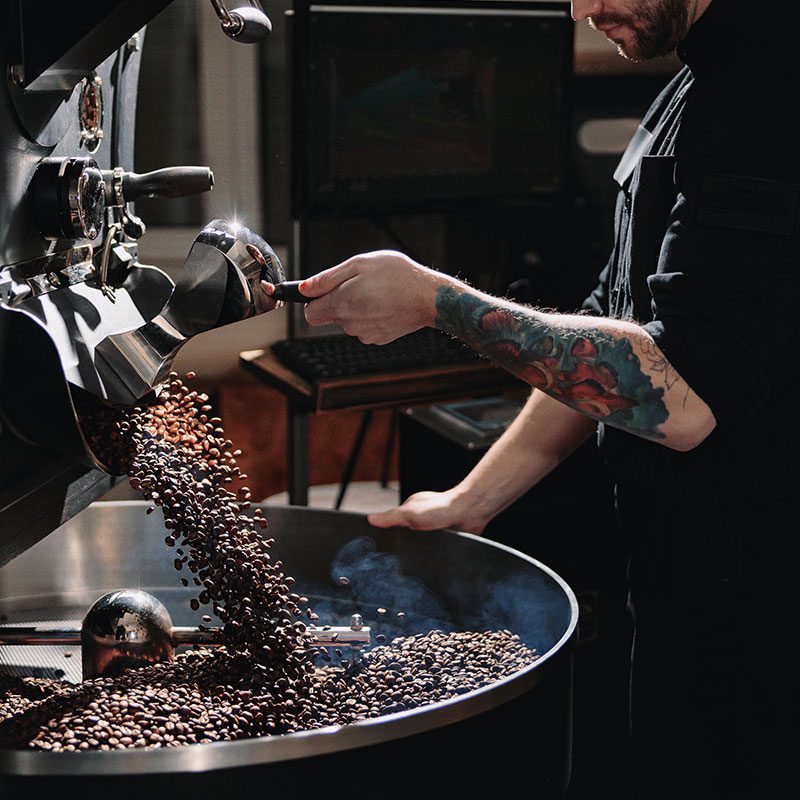 An exemplary traceability
Transparency at the forefront
Transparency and traceability of our coffees is very important to us. We know that our customers want to know where their coffee beans come from and how they were grown, and we are happy to provide this information. We work closely with our growers to ensure that every cup of coffee we serve has exemplary traceability.
The quality of our coffees is very important to us. That's why we have implemented a careful selection process to choose producers who meet our high standards of quality and ethics.
At Brew Society, you'll find your favorite coffees in bean, capsule or pod form. Our experienced baristas will be happy to help you choose the form that's best for you and serve you the best coffee you'll ever have.
An ecological revolution unique in Switzerland
E-Torrefactor: 100% electric powered by solar panels
At Brew Society, we are proud to present our brand new e-roaster, a revolutionary innovation unique in Switzerland. This roaster offers 100% electric roasting, powered by solar panels, for a tasty and environmentally friendly coffee.
An ecological and eco-responsible roasting
Our e-refactor is part of our sustainable and ethical approach, since it is powered by solar energy, a clean and renewable source of energy. By choosing this innovative technology, we reduce our carbon footprint and contribute to the preservation of our planet.
Incomparable roasting quality
The e-roaster allows a precise control of the roasting process, thanks to its advanced electronic control. Thus, we can guarantee an irreproachable quality and regularity for each of our coffees. This innovative technology sublimates the aromas of our beans, for an unequalled taste experience.
Support our commitment to sustainable coffee
By choosing Brew Society and our e-roaster, you are actively participating in our commitment to environmentally responsible, quality coffee. We believe that the future of coffee lies in practices that respect the environment and the communities that produce it.
Discover today the exceptional flavors of our roasted coffees with our e-roaster, and join us in our eco-responsible approach for a greener and sustainable future.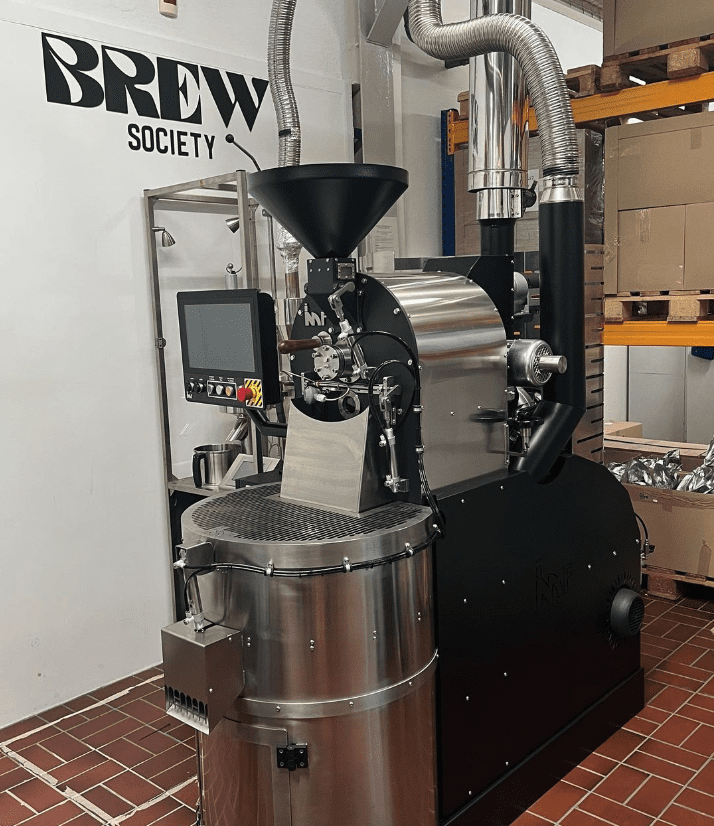 (please do not use this form for reservations)